Revolutionary cooling for health care
Smardt oil-free chillers: optimal cooling for patient health care.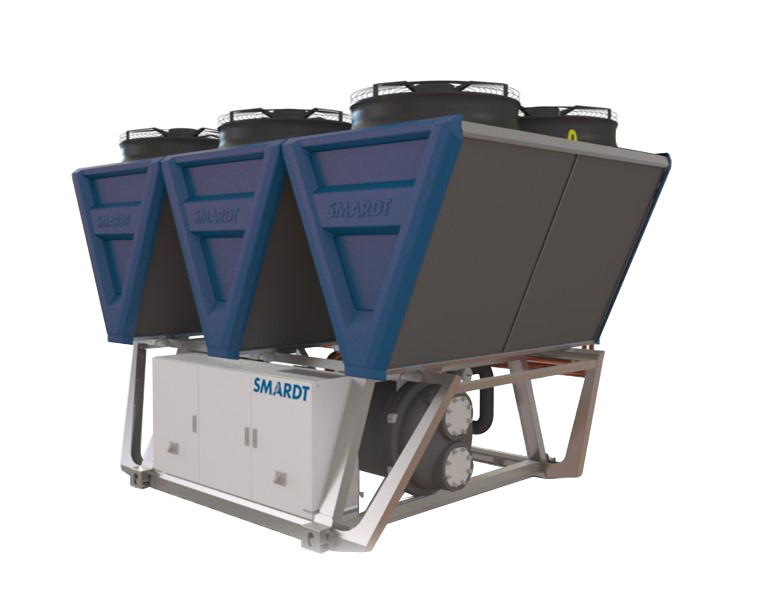 Extensive system redundancy ensures uninterrupted operation.
With patients's lives on the line, the last thing you need to worry about is your chiller system. That's why hundreds of hospitals worldwide rely on Smardt oil-free chillers. Our systems provide consistent, reliable performance. Which enables hospitals to maintain the optimal indoor environment required for excellent inpatient health, top-quality care, and both staff and patient comfort.
Smardt's consistent performance and precision control empower you to maintain hospital rooms at  optimal temperature. Plus, our advanced Smardt Lift feature permits operation at  low pressure ratios. This delivers the required cooling capacity with less energy consumption.
Hospital chillers must provide peak performance 24/7.  Count on Smardt oil-free chillers to keep your buildings cool. 


Extensive system redundancy ensures steady operation. For instance, should one compressor go offline, the others continue to deliver cooling. And in many situations, Smardt's advanced Fast Restart feature can get the compressor up and running again—typically in only 120 seconds or less.
Smardt oil-free chillers have minimal vibration. The sound produced by the machine is as little as 70 dBA. Quiet operation helps prevent patients and staff from disruption by loud noises.   
Smardt chiller performance is monitored 24/7. Should a condenser go offline, an alert pops up on the controller's touch-screen display panel. Password-protected wireless connection enables you to monitor the system's controller and to keep a close eye on your hospital cooling system, even from a distance.
Smardt centrifugal chillers have no oil. And therefore, no fouling. Benefit: You get continuous efficient heat exchange with no degradation over time.
Learn more about our Smardt installations