Revolutionary cooling for offices
Smardt oil-free chillers: lowest total cost of ownership.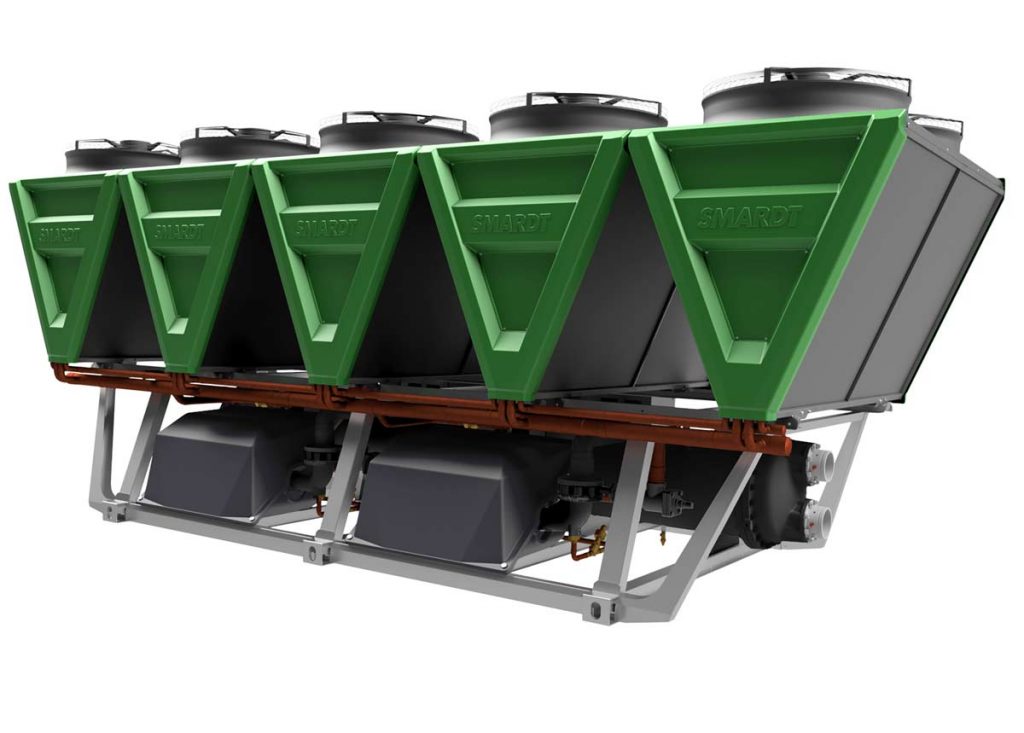 Why Smardt oil-free chillers make good business sense.
Building owners who hold commercial and resident properties long-term want a chiller with consistent performance and a long operating life. Smardt oil-free chillers are the answer. Smardt has more than 9,000 units installed—many in operation for decades. And no oil-free chiller is more economical than Smardt.
Smardt oil-free chillers cost less to own
With the lowest total cost of ownership (TCO), Smardt oil-free chillers offer significant savings over the operating life of the machine. Reasons why running a Smart chiller is so economical compared to other systems include:
Get Smardt energy savings
Typical size range of Smardt chillers for office buildings is 400 to 1,000 tons. Energy efficiency of Smardt oil-based chillers is 20% to 50% greater than conventional chillers. Which can significantly lower your office utility bills.
A vast selection of water-cooled, air-cooled and evaporatively-cooled Smardt centrifugal chillers are available. Our chillers are well-suited to applications where water supply is either scarce or highly regulated.
Engineered for extraordinary reliability
Compared to conventional chillers, Smardt oil-free chillers provide consistent performance over time. Studies have shown on average conventional oil-lubricated chillers see a reduction in performance of 26% after 15 years of operation. 
What makes the Smardt chiller offer stand out is also its multiple redundant compressors design and performance which help prevent service interruptions: should a compressor go offline; it can be easily serviced while the other compressors are still running. 
Finally, Smardt oil-free chillers are on average 11% quieter than conventional chillers. One can barely hear a Smardt chiller running, a benefit well sought by office or residential occupants. 
Smardt is among few manufacturers that can offer custom configurations including high profile-low profile, modular, split or condenserless options to accommodate tight spaces. 
Learn more about our Smardt installations