Revolutionary cooling for data centers
Smardt oil-free chillers are helping drive down PUEs worldwide.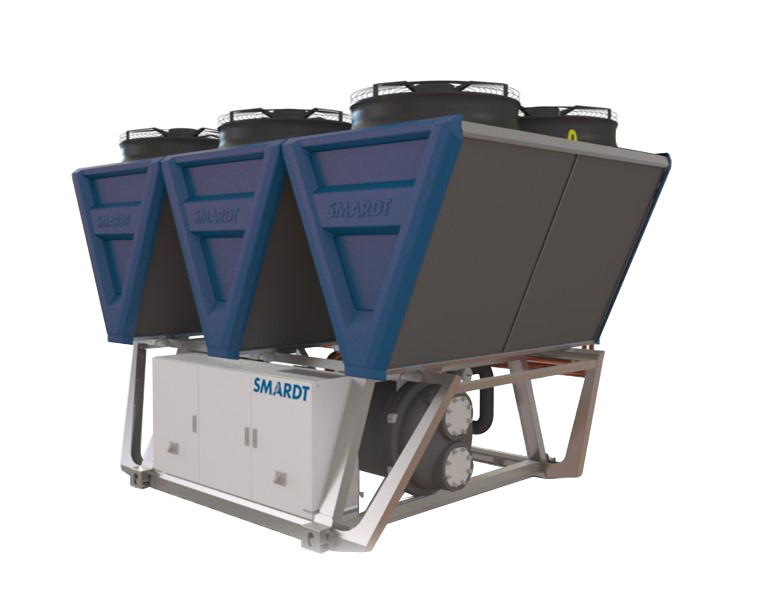 Gartner reports that on average, data center downtime costs $5,600 per minute.
This translates into loss of sales, irritated customers, and low power usage effectiveness (PUE).  To significantly reduce downtime, data centers around the globe have chosen to run their chiller system with Smardt's advanced oil-free magnetic bearing technologies.
Consistent cooling provided by Smardt oil-free centrifugal chillers can stop data center temperatures from rising to dangerously high levels. The system can run reliably 24/7-even for long periods at full load.
With redundant controllers and compressors, Smardt system availability can approach 99.9% or higher. Even during a power outage, should a compressor fail, Smardt Fast Restart feature can get it back running again typically in as little as 90 seconds.
Units range from 60 to 3,600 tons. Standard, semi-custom, and custom Smardt chillers are used in hundreds of data centers worldwide.
Smardt chillers are 20% to 50% more energy efficient than conventional oil-lubricated chillers. Superior energy efficiency gives Smardt chillers the lowest power utilization efficiency (PUE) in the industry. This can significantly reduce data center utility bills.  Excess power not used by your data center can be profitably re-sold to other companies for cloud storage of data.
Learn more about our Smardt installations